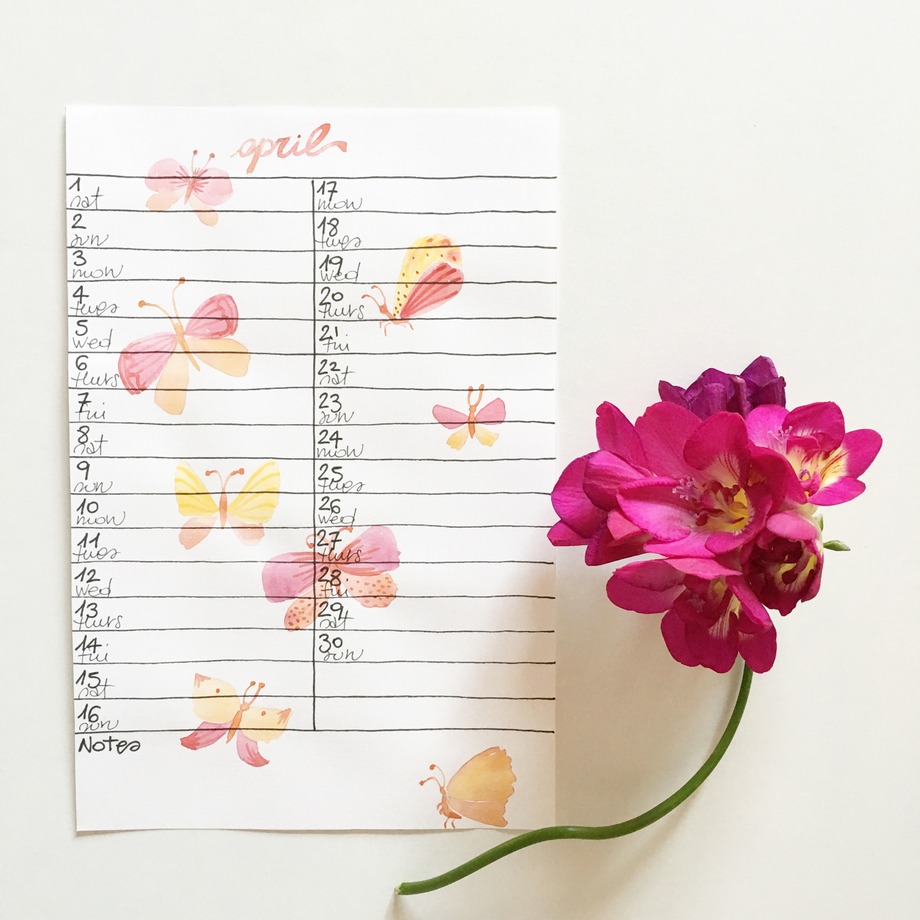 Welcome to April! It's probably my favourite time of the year. It's the first full month of spring, the days are longer, temperatures are just about right, nature is at its best. And is also my birthday month. My new day job is not leaving me with much time to paint, as I hoped, but I'm doing my best. My perpetual nature journal is being filled in every week, my current everyday sketchbook is coming to its last few pages and I'm a bout to embark on the "100 day project" (you can read about last year's challenge here).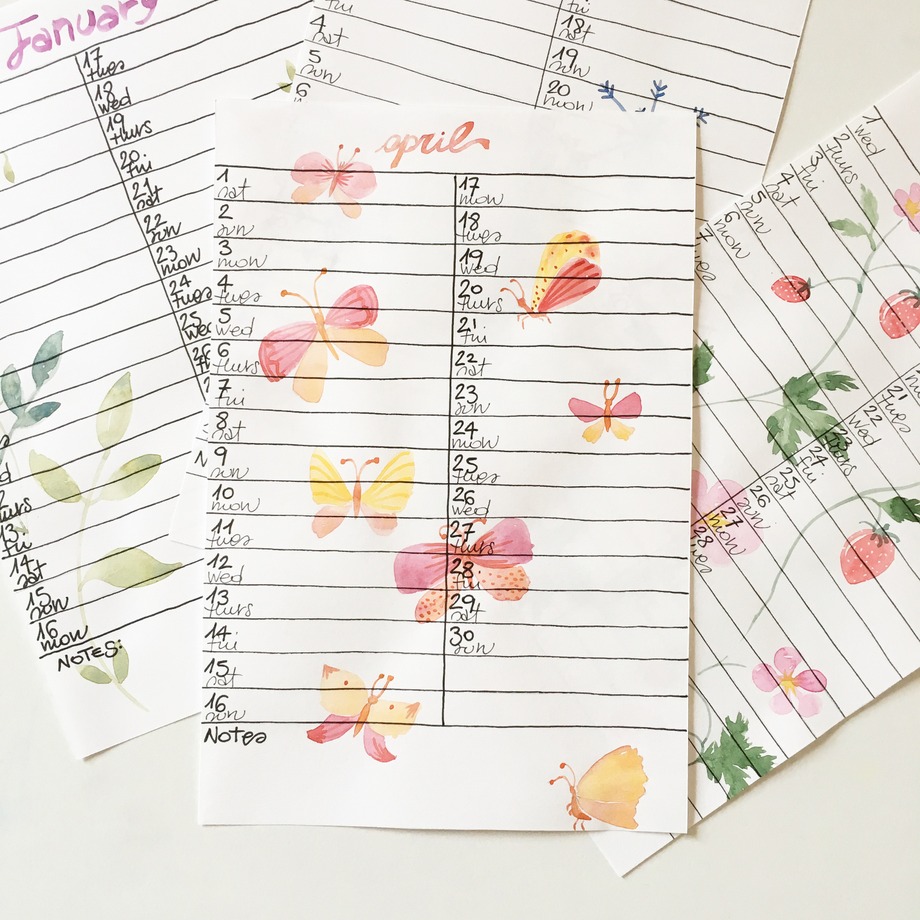 Hope April brings you lots of beautiful and happy moments!
Click on the image below to download.