We are slowly moving into autumn, savouring these last warm days, spending time outdoor as much as we can, changing our weekly menu to add more soups and comfort food, enrolling into after school activities and attending birthday parties. It's almost time to bring out jumpers and blankets, time for afternoon teas and apple cakes, time for slowing down after a fast going summer and a hectic back to school. I'm starting to like this season, even if it means shorter days and cool mornings.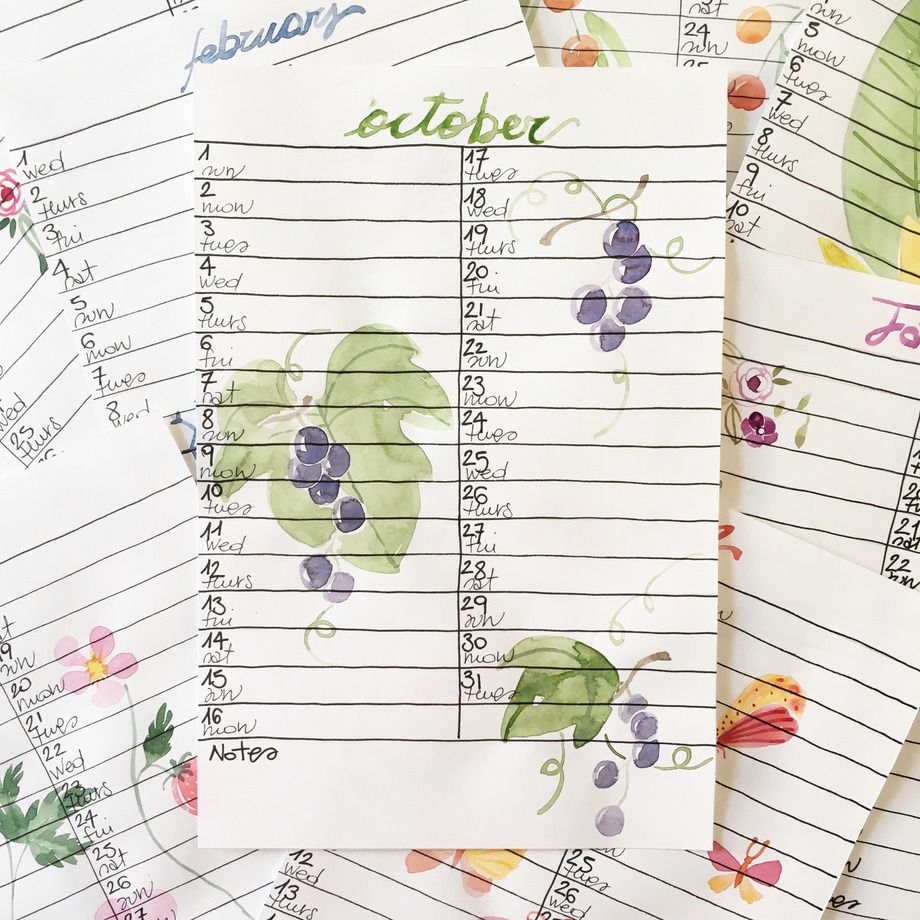 What are your plans for this month? Hope something exciting!
Click on the image below to download.